The Stage Top Chambers fits in the XY stage or Piezo insert of the microscope, connects to Okolab Temperature, Gas and Humidity Controllers and creates the proper environment for live cell imaging right on the microscope stage.

Email to a friend
Περιγραφή

Specifications

Temperature Range: from 3°C above ambient to 60°C.
Temperature Accuracy: ± 0.1°C in sample feedback mode, ± 0.3°C in chamber feedback mode.
Compatible with: Bold Line T, UNO Combined and H401-T Controllers.
Chambers available for any XY stage / piezo insert.
Embedded temperature sensor in heated glass lid and in chamber body.
Interchangeable magnetic inserts allow to host Petri, Slides and MW Plates.
Magnetic locks hold the Petri, the Slides and the MW Plates in the correct position inside the chamber.
Perfusion holes available for inlet and outlet of tubes.
Sliding lid allows easy access to the sample.
Optional lids are available for Koehler Illumination, laser safety and injection during imaging.

Returns and Exchanges

There are a few important things to keep in mind when returning a product you purchased.You can return unwanted items by post within 7 working days of receipt of your goods.

You have 14 calendar days to return an item from the date you received it. 
Only items that have been purchased directly from Us.
Please ensure that the item you are returning is repackaged with all elements.

Ship your item back to Us

Firstly Print and return this Returns Form to:

30 South Park Avenue, San Francisco, CA 94108, USA
Please remember to ensure that the item you are returning is repackaged with all elements.

For more information, view our full Returns and Exchanges information.
Related Products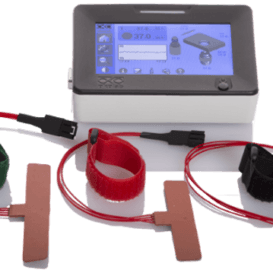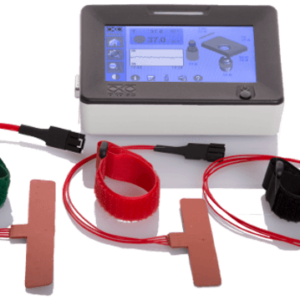 Temperature controlled heating band
Easy installation around the objective. Fits any objective on the market. Connects to Stage Top Incubator. Single channel controller available for standalone operation.
Διαβάστε περισσότερα
Enclosure
The microscope enclosure creates a large volume around the microscope in which temperature is controlled by recirculating warm air.
It is made of polycarbonate panels and encloses microscope stage, nosepiece and objectives.  It doesn't affect focus stability.  All electronics including EMCCDs, spinning disk confocal etc. are left outside of the enclosure avoiding exposure to 37°C.
The enclosure closely follows the microscope profile and is supported by posts resting on the vibration isolation table.
Διαβάστε περισσότερα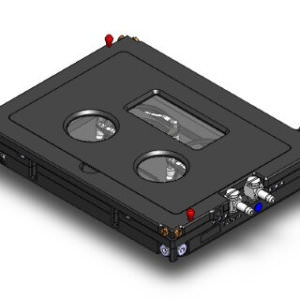 The Water Jacket Incubator provides superior incubation stability above and below room temperature. Water is pumped from a water bath into the base plate and into the lid, which are both Water Jackets.Temperature is measured inside a reference Petri-dish and is controlled by circulating water from a water bath into the Water Jacket Chamber. The Temperature Controller reads the temperature in the reference well and updates the set point temperature of the water bath, ensuring a specimen temperature stability of ± 0.1°C.
Διαβάστε περισσότερα